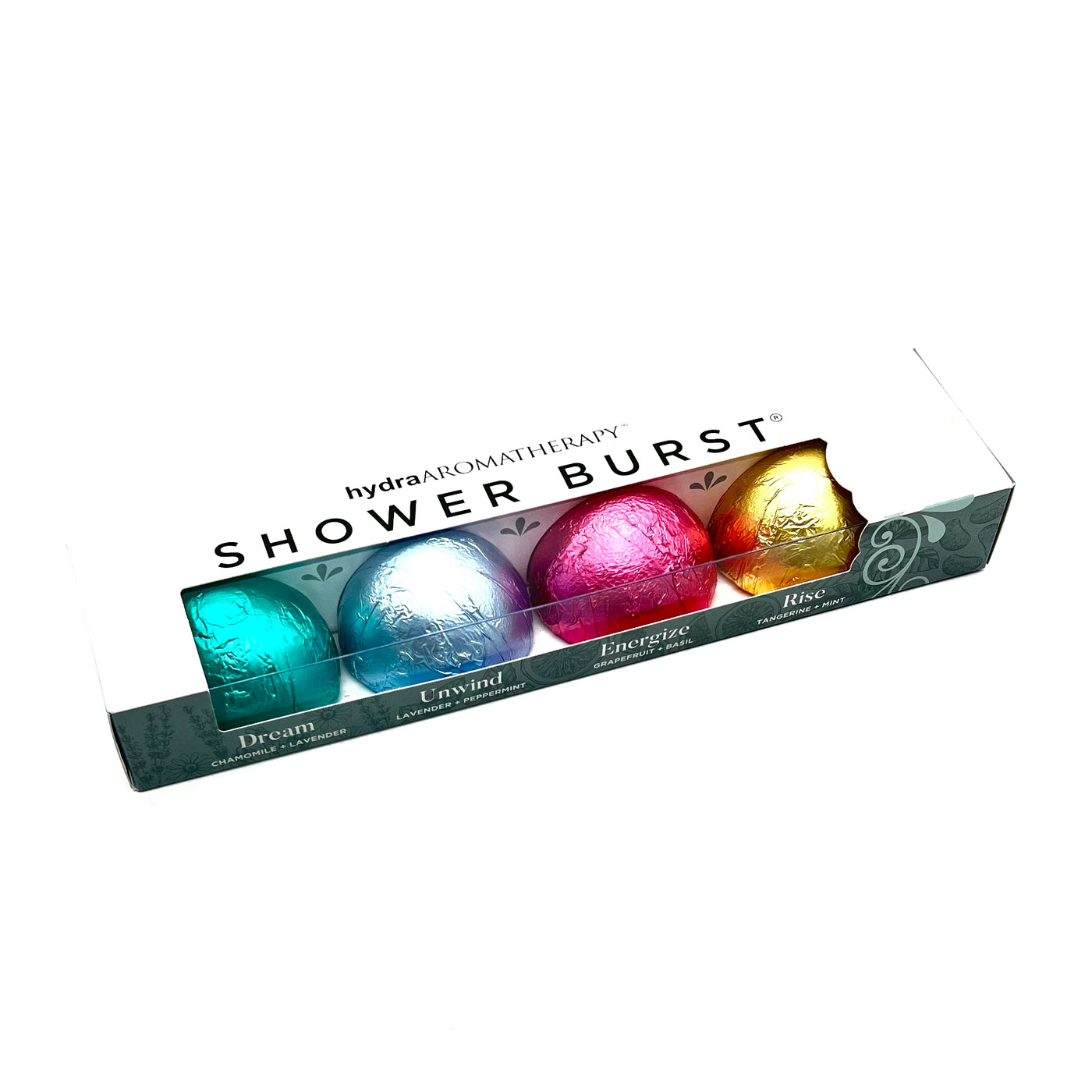 shower burst variety pack
$ 30.00 USD $ 0.00 USD
Transform your daily shower routine into a luxurious at-home spa experience with the Shower Burst® Variety Pack. Each tablet is infused with 100% pure essential oils, providing a unique aromatherapy experience that can soothe, invigorate, and refresh your senses.
Treat yourself to the ultimate shower experience with the Shower Burst Variety Pack, and transform your shower into a rejuvenating spa oasis.
The Shower Burst Variety Pack includes four (4) aromatherapy tablets and one (1) reusable sachet. Each tablet is carefully crafted with a specific blend of essential oils to suit your mood and needs.
Dream with Chamomile + LavenderUnwind with Lavender + PeppermintEnergize with Grapefruit + BasilRise with Tangerine + Mint