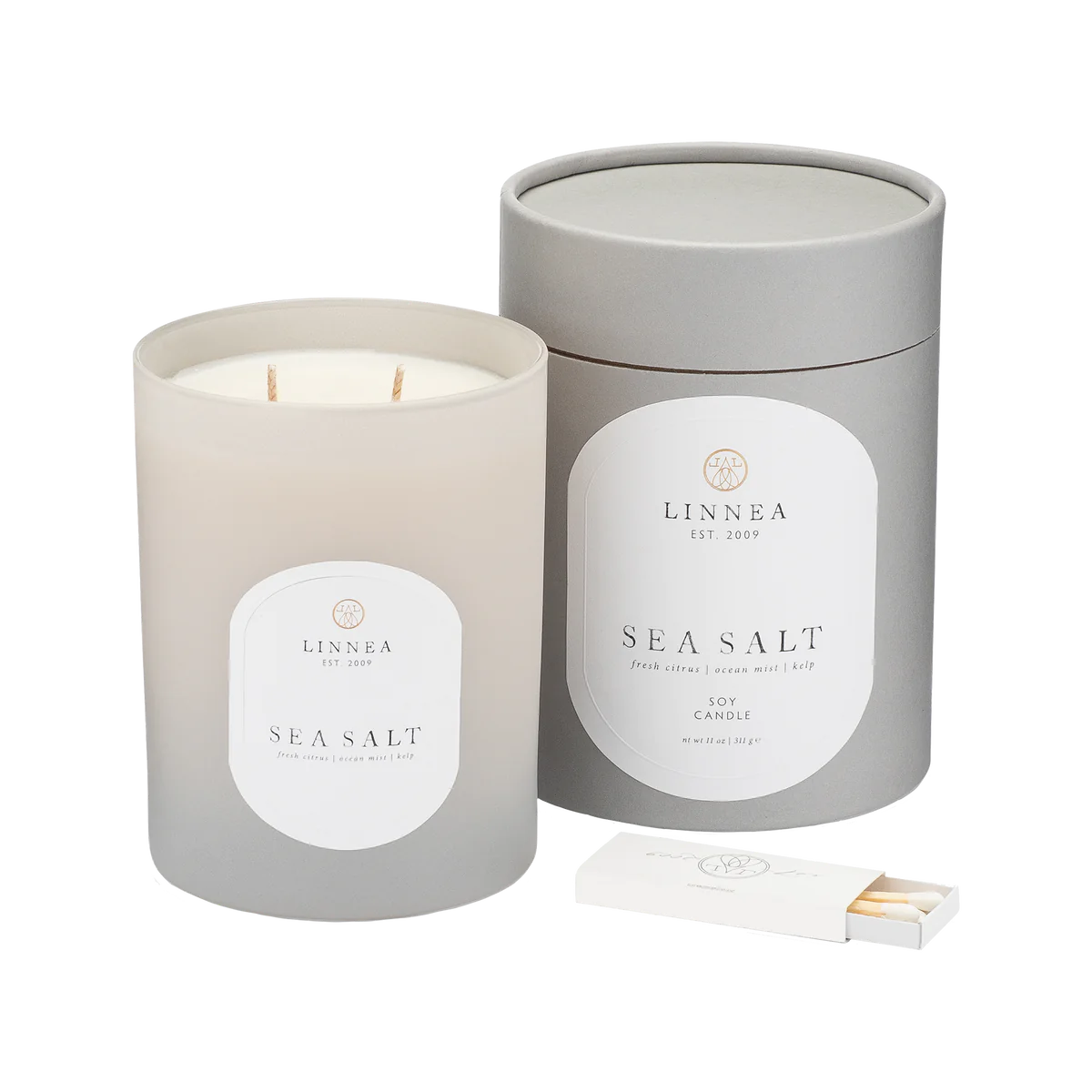 sea salt candle
$ 45.00 USD
Crashing waves mist the air, a complex mineral of freshly-harvested salt from the Mediterranean, the pursuit for tranquility.
Fresh citrus, ocean mist, kelp
Our candles are handcrafted in small batches by our artisans. We use only the highest quality fragrances and essential oils designed to perfectly accent your environment with lush, memorable fragrances that refresh, purify, and inspire. Matchbox included.
11 ounces