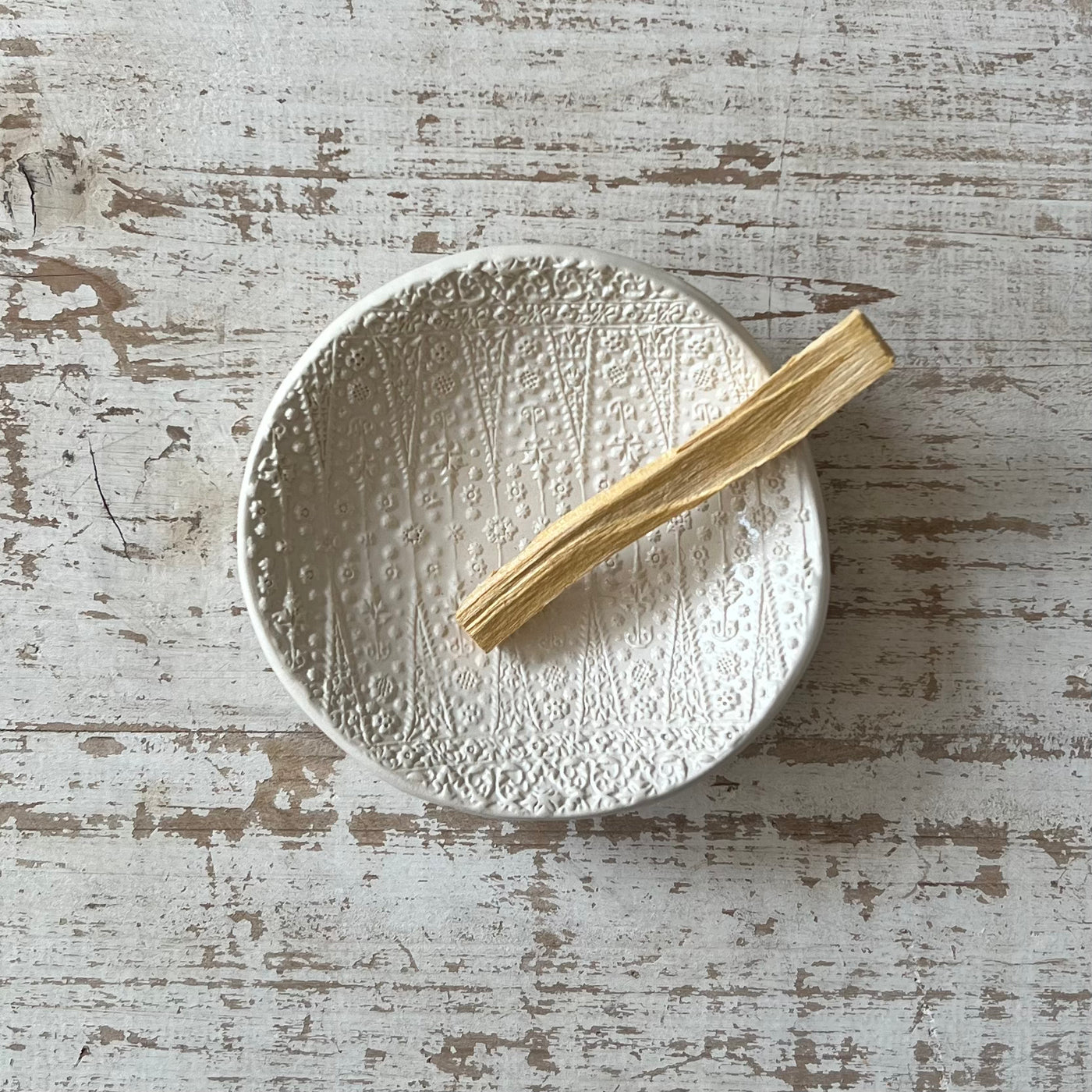 palo santo set
$ 40.00 USD
Burned for spiritual purification and good fortune, Palo Santo is a naturally aromatic wood cultivated in South America. All-natural fragrance derived from the wood's resin for a rich, minty scent that blends pine, musk, and sweet citrus. It is believed this essential oil holds all the properties of the sacred wood, and will ward off bad energy, and calm and cleanse the body and mind. 
Pouch includes 12, 4 inch sticks
Set includes white ceramic dish for holding palo santo sticks while burning.