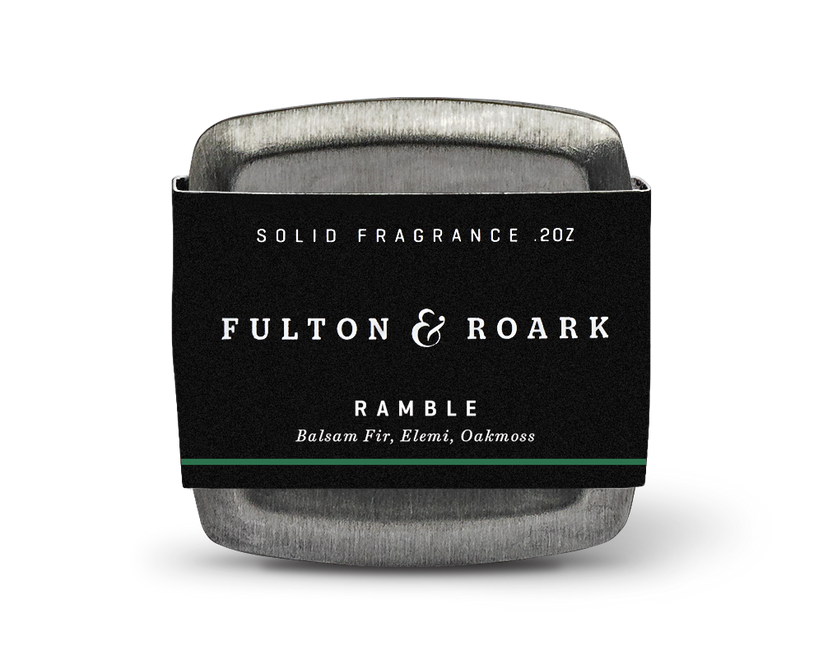 fulton + roark solid cologne - ramble
$ 65.00 USD
CLASSIC - A pristine yet sophisticated arrangement of Balsam Fir, Elemi, and Oakmoss
Ramble opens with the warm and inviting notes of Balsam Fir needles that intermingle with the earthy and mossy notes of Oakmoss and Bamboo leaf to create an accord that evokes the smell of a lush forest. The exotic fragrance of Elemi is interwoven through the scent, with notes of pepper, spice, and lemon to add complexity and freshness.
Fulton and Roark solid fragrances are wax-based fragrances that are long-lasting and designed not to overpower. It comes in a small, shatterproof container that can go anywhere.
To apply it, just swipe your fingers across the wax and apply a small amount to your wrists and neck.