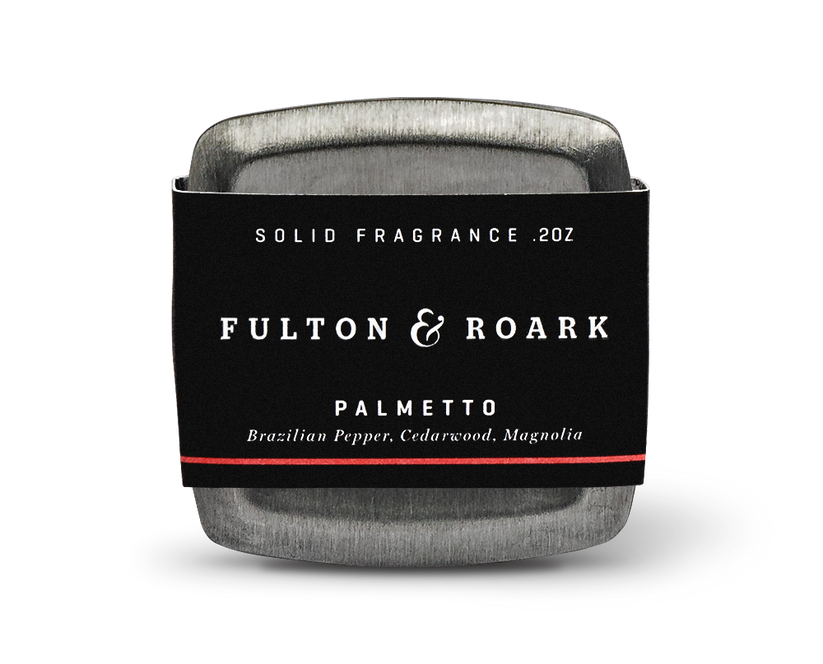 fulton + roark solid cologne - palmetto
$ 65.00 USD
BRIGHT - A complex blend of Brazilian Pepper, Cedarwood, and Magnolia

it's namesake, the fragrance of Palmetto is both warm and welcoming while carrying an air of mystery. The clean and citrusy top notes give way to pink pepper spice and magnolia flower, complemented with lingering notes of incense and cedar.
This intricate fragrance is ideal as a Spring and Summer scent, but with its approachable complexity, it may just become your new year-round signature fragrance.

Fulton and Roark solid fragrances are wax-based fragrances that are long-lasting and designed not to overpower. It comes in a small, shatterproof container that can go anywhere.
To apply it, just swipe your fingers across the wax and apply a small amount to your wrists and neck.