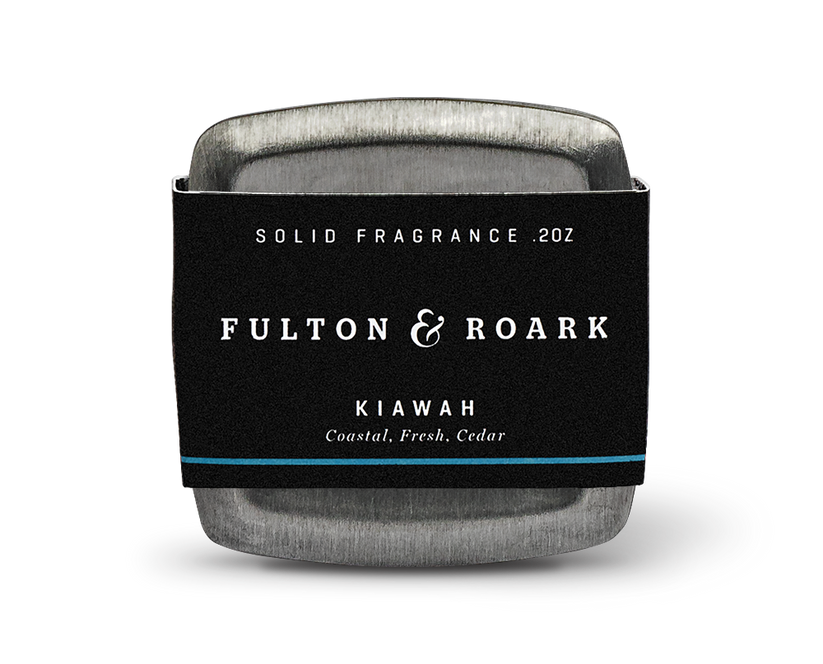 fulton + roark solid cologne - kiawah
$ 65.00 USD
COASTAL - A fresh coastal breeze with a cedar accent

is a study in dichotomy, with the warm scent of Virginia Cedar blending perfectly with the crisp scent of cool ocean tides. The combination is accented with clean citrus and smooth amber.

The resulting fragrance is both assertive and understated, seemingly growing more complex as you wear it.

Inspired by the island off the coast of South Carolina famed for its fresh air, beautiful beaches, and fascinating history, Kiawah is the perfect fragrance for every season.
Fulton and Roark solid fragrances are wax-based fragrances that are long-lasting and designed not to overpower. It comes in a small, shatterproof container that can go anywhere.

To apply it, just swipe your fingers across the wax and apply a small amount to your wrists and neck.