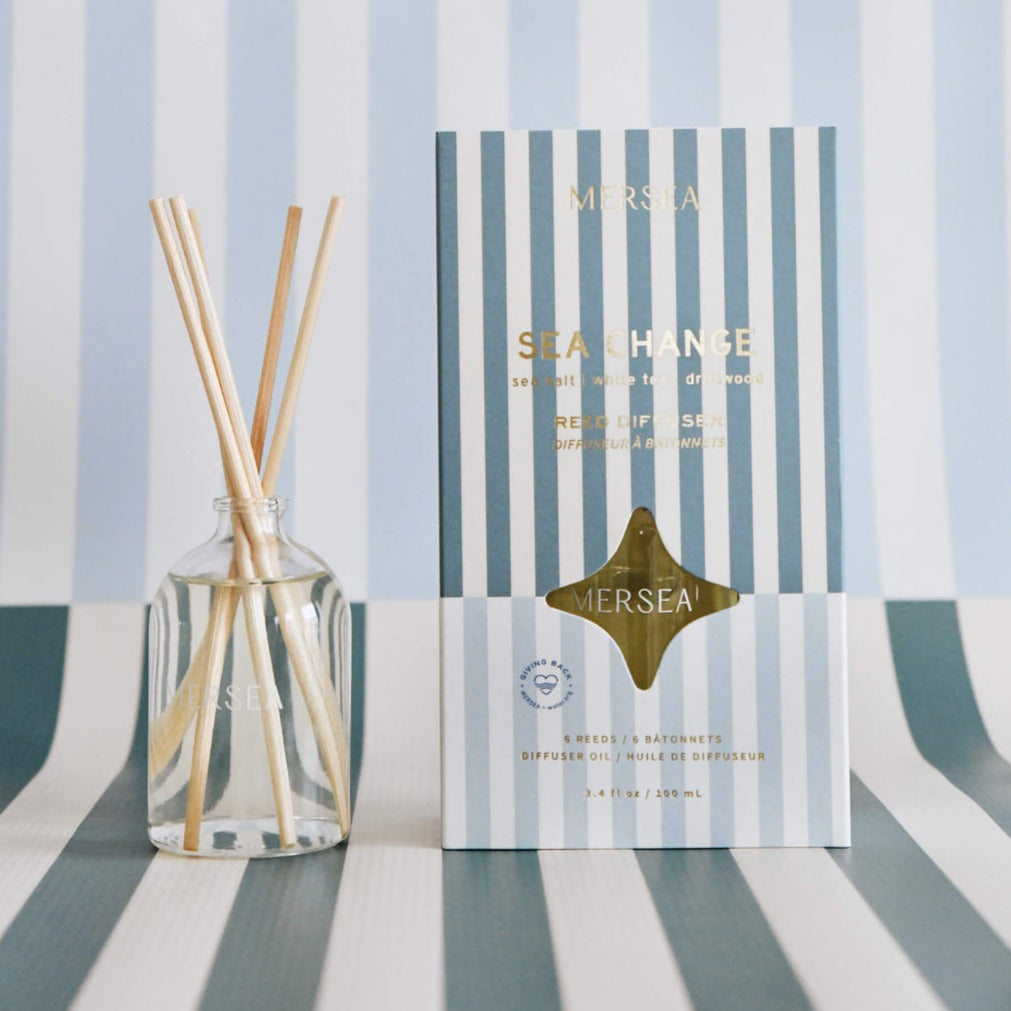 sea change reed diffuser
$ 40.00 USD
sea salt | white tea | driftwood

Bathed in sunlight and made new, change always presents opportunity.

Crisp, aquatic notes smell of a fresh start, washed in waves of sea salt and cool ocean.

Just right for the places you don't want to burn a candle. The fragrance carries well through our wooden reeds and the engraved bottle and small charm is a perfect detail that makes this a special gift. Glass bottle has a rubber stopper and aluminum pull seal. Includes six reeds.